Naples, Collier County
Naples is a city in Collier County, Florida. The city is located at 26°8'31"N and 81°47'41"W. According to the United States Census Bureau, the city population was 20,968 persons. As of the last census, the median income for a household in the city was $85,984. Please visit the city page at my website and you'll be able to see all real estate data and detailed Naples statistics.
know more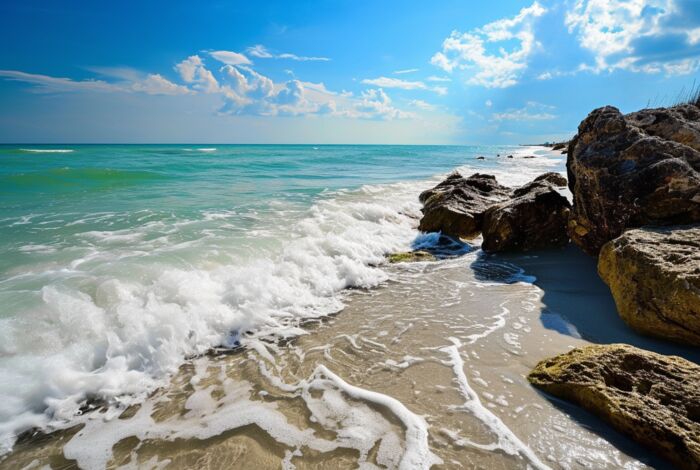 What's trending now in the market
Michigan coach Jim Harbaugh lists Bay Area estate...

by

TRD Staff

on 2021-07-31 at 6:00 PM

Former San Francisco 49ers head coach and Bay Area local Jim Harbaugh looks to sell his estate in the tony community of Atherton. Harbaugh, the head football coach at the University of Michigan, is asking $13 million for the 1.3-acre property, more than twice the $6.3 million he paid for it in 2012, according to the Los Angeles Times. The property includes an 8,500-square-foot home and a guest […]

Met Museum among art institutions to get...

by

TRD Staff

on 2021-07-31 at 4:00 PM

The Metropolitan Museum of Art in Manhattan dates back to 1880. The Museum of Fine Arts, Boston was built a decade before that. Both iconic and massive institutions hold some of the most important artworks in the world, but they don't exactly hold their own when it comes to energy efficiency. Now, they are among 79 art institutions across the country that have received $5.1 million total […]

China's 2nd largest property developer is in...

by

TRD Staff

on 2021-07-31 at 1:00 PM

The hits keep coming for Evergrande Group, China's second-largest property developer. The company's stock price has dropped more than 70 percent in the last year, its bonds are at record lows, it is in deep debt and on Monday, S&P Global Rating cut its credit rating two notches, according to Bloomberg. A day after that, the firm's stock price sank 13 percent after it […]
Waiting To Buy a Home Could Cost You [INFOGRAPHIC]

by

KCM Crew

on 2021-07-30 at 10:00 AM

Some Highlights If you're thinking of buying a home but wondering if waiting a few years will save you in the long run, think again. The longer the wait, the more you'll pay, especially when mortgage rates and home prices rise. Even the slightest change in the mortgage rate can have a big impact on your buying power no matter your price point. Don't assume waiting will […]

Home Sellers: There Is an Extra Way To Welcome...

by

KCM Crew

on 2021-07-29 at 10:00 AM

Some veterans are finding it difficult to obtain a home in today's market. According to the National Association of Realtors (NAR): "Conventional conforming mortgages (mortgages that conform to guidelines set by Fannie Mae and Freddie Mac), accounted for 74% of mortgages obtained by homebuyers in May 2021, an increase from about 65% during 2018 through

4 Reasons Why the End of Forbearance Will Not...

by

KCM Crew

on 2021-07-28 at 10:00 AM

With forbearance plans about to come to an end, many are concerned the housing market will experience a wave of foreclosures like what happened after the housing bubble 15 years ago. Here are four reasons why that won't happen. 1. There are fewer homeowners in trouble this time After the last housing crash, about 9.3
I know everything about Real Estate. Contact Me!
Luxury & Beach Realty Inc
9128 Strada Place #10115 Naples FL 34108
I take the time to listen carefully to understand my client's needs, wants and concerns. I will be ready to take quick action when required and spend more time with those who aren't quite sure which direction to take. My genuine concern for my client's best interests and happiness ensures the job is done!
You can relax with confidence knowing you are in good hands
High probability of successfully completing the transaction
Excellent market knowledge of the area
Our client's data is entirely confidential and encrypted
We have an excellent reputation in the market