Naples, Collier County
Naples is a city in Collier County, Florida. The city is located at 26°8'31"N and 81°47'41"W. According to the United States Census Bureau, the city population was 20,968 persons. As of the last census, the median income for a household in the city was $85,984. Please visit the city page at my website and you'll be able to see all real estate data and detailed Naples statistics.
know more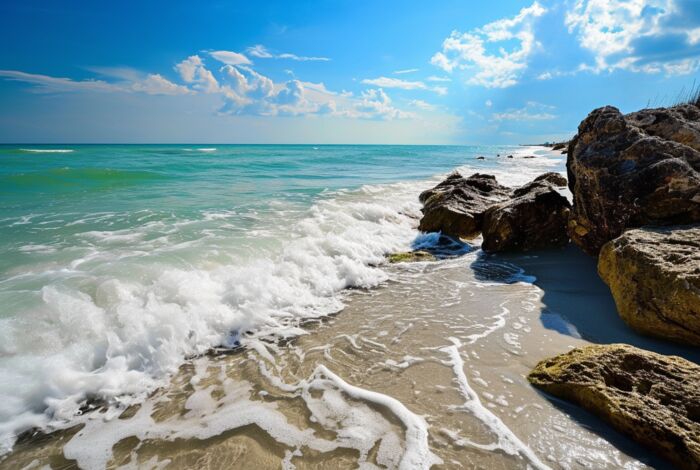 What's trending now in the market
Miami-Dade resumes pre-pandemic evictions after...

by

By Katherine Kallergis

on 2021-02-26 at 11:30 PM

Miami-Dade County resumed executing writs of possessions for residential eviction cases filed before the pandemic, following an unannounced month-long break. The police execute writs of possession, evicting residents or businesses from their properties. The move follows a final judgment in a court case. Homeowners with federally backed mortgages are protected from eviction until at least March […]

Putting it on a credit card? North American...

by

By Katherine Kallergis

on 2021-02-26 at 10:30 PM

UPDATED, Feb. 26, 6:55 p.m.: The founder and CEO of a major payment processing company is under contract to pay about $37 million for a waterfront property in Miami Beach, The Real Deal has learned. Marc Gardner, who leads North American Bancard Holdings, a payments technology company based in Troy, Michigan, is acquiring the mansion and adjacent lot at 4580 North Bay Road, in an off-market deal, […]

RE/MAX revenue ticks up in Q4 but profit sinks

by

By Erin Hudson

on 2021-02-26 at 9:30 PM

RE/MAX reported a modest increase in revenue but a sharp drop in net income for the final three months of 2020. The company benefited from the surge in home sales that followed pandemic lockdown measures; it attributed the profit decline to rising broker and other personnel costs related to acquisition expenses. RE/MAX reported $72.4 million in revenue in Q4, roughly 6 percent over the $68.2 […]
It's a Sellers' Market [INFOGRAPHIC]

by

KCM Crew

on 2021-02-26 at 11:00 AM

Some Highlights Over the past year, homeowners have gained an unprecedented opportunity to sell with great success while buyer demand is soaring. With homes selling twice as fast as they did last year at this time, getting multiple offers, and rising in price, homeowners are in the driver's seat. Let's connect today if you're ready to learn about the leverage you have as […]

Are There Going to Be More Homes to Buy This Year?

by

KCM Crew

on 2021-02-25 at 11:00 AM

If you're looking for a home to purchase right now and having trouble finding one, you're not alone. At a time like this when there are so few houses for sale, it's normal to wonder if you'll actually find one to buy. According to the National Association of Realtors (NAR), across the country, inventory of

How Much Leverage Do Today's House Sellers Have?

by

KCM Crew

on 2021-02-24 at 11:00 AM

The housing market has been scorching hot over the last twelve months. Buyers and their high demand have far outnumbered sellers and a short supply of houses. According to the latest Existing Home Sales Report from the National Association of Realtors (NAR), sales are up 23.7% from the same time last year while the inventory
I know everything about Real Estate. Contact Me!
Luxury & Beach Realty Inc
9128 Strada Place #10115 Naples FL 34108
I take the time to listen carefully to understand my client's needs, wants and concerns. I will be ready to take quick action when required and spend more time with those who aren't quite sure which direction to take. My genuine concern for my client's best interests and happiness ensures the job is done!
You can relax with confidence knowing you are in good hands
High probability of successfully completing the transaction
Excellent market knowledge of the area
Our client's data is entirely confidential and encrypted
We have an excellent reputation in the market