Naples, Collier County
Naples is a city in Collier County, Florida. The city is located at 26°8'31"N and 81°47'41"W. According to the United States Census Bureau, the city population was 20,968 persons. As of the last census, the median income for a household in the city was $85,984. Please visit the city page at my website and you'll be able to see all real estate data and detailed Naples statistics.
know more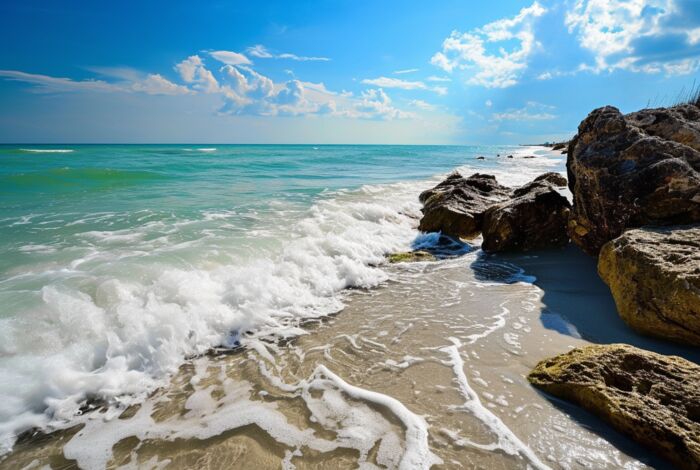 What's trending now in the market
"Fortnite" game developer will convert mall...

by

TRD Staff

on 2021-01-10 at 5:00 PM

Epic Games, best known for developing the hit game "Fortnite," is buying a mall in North Carolina with plans to convert it into a new headquarters. The company has agreed to buy the 980,000-square-foot Cary Towne Center for $95 million, according to the Wall Street Journal. The mall is located in Cary, where the company is currently based. Epic Games plans to open its new headquarters […]

Tom Ford sells Tadao Ando-designed estate in New...

by

By Amy Plitt

on 2021-01-10 at 2:00 PM

Fashion designer Tom Ford has reportedly found a buyer for the striking New Mexico ranch that he bought two decades ago. Ford previously listed the estate, known as Cerro Pelon, in 2016 with a $75 million price tag, according to the Wall Street Journal. It's since gotten several price cuts, and was last asking $48 million. The buyer's agent, Compass' Clayton Orrigo, first […]

Windsurfing legend lists expansive Hawaii estate...

by

TRD Staff

on 2021-01-09 at 5:00 PM

Windsurfing legend Robby Naish has listed his huge Hawaii compound for $18 million. The 73-acre property sits on the north shore of Maui and spans a half mile of coastline, according to the Los Angeles Times. The main 6,000-square-foot house sits at the end of a palm tree–lined drive. The house, finished with koa wood accents, is modern and has a large open living room that opens to […]
What Experts Are Saying about the 2021 Job Market

by

KCM Crew

on 2021-01-21 at 11:00 AM

Earlier this month, the Bureau of Labor Statistics (BLS) released their most recent Jobs Report. The report revealed that the economy lost 140,000 jobs in December. That's a devastating number and dramatically impacts those households that lost a source of income. However, we need to give it some context. Greg Ip, Chief Economics Commentator at

Owning a Home Is Still More Affordable Than...

by

KCM Crew

on 2021-01-20 at 11:00 AM

If spending more time at home over the past year is making you really think hard about buying a home instead of renting one, you're not alone. You may be wondering, however, if the dollars and cents add up in your favor as home prices continue to rise. According to the experts, in many cases,

Should I Wait for Lower Mortgage Interest Rates?

by

KCM Crew

on 2021-01-19 at 11:00 AM

Historically low mortgage rates are a big motivator for homebuyers right now. In 2020 alone, rates hit new record-lows 16 times, and the trend continued into the early part of this year. Many hopeful homebuyers are now wondering if they should put their plans on hold and wait for the lowest rates imaginable. However, the
I know everything about Real Estate. Contact Me!
Luxury & Beach Realty Inc
9128 Strada Place #10115 Naples FL 34108
I take the time to listen carefully to understand my client's needs, wants and concerns. I will be ready to take quick action when required and spend more time with those who aren't quite sure which direction to take. My genuine concern for my client's best interests and happiness ensures the job is done!
You can relax with confidence knowing you are in good hands
High probability of successfully completing the transaction
Excellent market knowledge of the area
Our client's data is entirely confidential and encrypted
We have an excellent reputation in the market