Naples, Collier County
Naples is a city in Collier County, Florida. The city is located at 26°8'31"N and 81°47'41"W. According to the United States Census Bureau, the city population was 20,968 persons. As of the last census, the median income for a household in the city was $85,984. Please visit the city page at my website and you'll be able to see all real estate data and detailed Naples statistics.
know more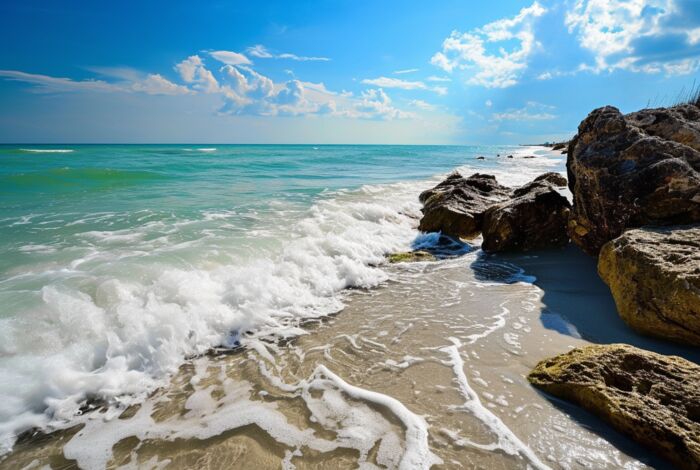 What's trending now in the market
Miami condo sales drop in early April

by

By Jordan Pandy

on 2021-04-13 at 12:45 PM

 Condo sales and dollar volume took a sharp decline last week in Miami-Dade County. A total of 239 condos sold for $147.5 million last week, down from the 305 condos that sold for $235.2 million the previous week. Units sold for an average price of $617,000, down from $771,000 the week prior. Condos sold for an average $411 per square foot, down from $435 per square foot. The most […]

Ronny Finvarb plans boutique hotel on Alton Road...

by

By Katherine Kallergis

on 2021-04-12 at 10:00 PM

Miami Beach hotelier Ronny Finvarb closed on the site of a planned boutique hotel on Alton Road. Finvarb's Sobe 18 LLC paid $4 million for the 10,200-square-foot property at 1790 Alton Road in Miami Beach, he said. There, he plans to build a 36-key hotel with a restaurant on the ground floor. Property records show 1790 Alton Holdings LLC sold the lot. The company is led by Nathanael J. […]

Ai Weiwei–designed home sells for $5M

by

By Sasha Jones

on 2021-04-12 at 9:30 PM

The first and only private U.S. residence designed by Chinese artist and activist Ai Weiwei has sold for nearly $5 million. Located at 708 New Forge Hallow in Taghkanic, New York, the three-bedroom, three-bathroom house is known as the Tsai Residence — for art collector Christopher Tsai, who originally commissioned the house. In 2013, Tsai sold the Columbia County home to unidentified […]
Some Buyers Prefer Smaller Homes

by

KCM Crew

on 2021-04-13 at 10:00 AM

Over the past year, we've had plenty of opportunities to reflect on what we consider most important in our lives. The place we call home is one of the biggest things many of us are reevaluating. George Ratiu, Senior Economist at realtor.com, shares: "The very nature of the pandemic, through the health implications, social distancing,

4 Major Reasons Households in Forbearance Won't...

by

KCM Crew

on 2021-04-12 at 10:00 AM

There has been a lot of discussion as to what will happen once the 2.3 million households currently in forbearance no longer have the protection of the program. Some assume there could potentially be millions of foreclosures ready to hit the market. However, there are four reasons that won't happen. 1. Almost 50% Leave Forbearance

Multigenerational Housing Is Gaining Momentum...

by

KCM Crew

on 2021-04-09 at 10:00 AM

Some Highlights If your house is feeling a little cramped with the addition of adult children or aging parents, it might be time to consider a move-up into a multigenerational home that better suits your changing needs. With benefits that include a combined homebuying budget and shared caregiving duties, an increasing number of households are discovering the value of a multigenerational home. […]
I know everything about Real Estate. Contact Me!
Luxury & Beach Realty Inc
9128 Strada Place #10115 Naples FL 34108
I take the time to listen carefully to understand my client's needs, wants and concerns. I will be ready to take quick action when required and spend more time with those who aren't quite sure which direction to take. My genuine concern for my client's best interests and happiness ensures the job is done!
You can relax with confidence knowing you are in good hands
High probability of successfully completing the transaction
Excellent market knowledge of the area
Our client's data is entirely confidential and encrypted
We have an excellent reputation in the market